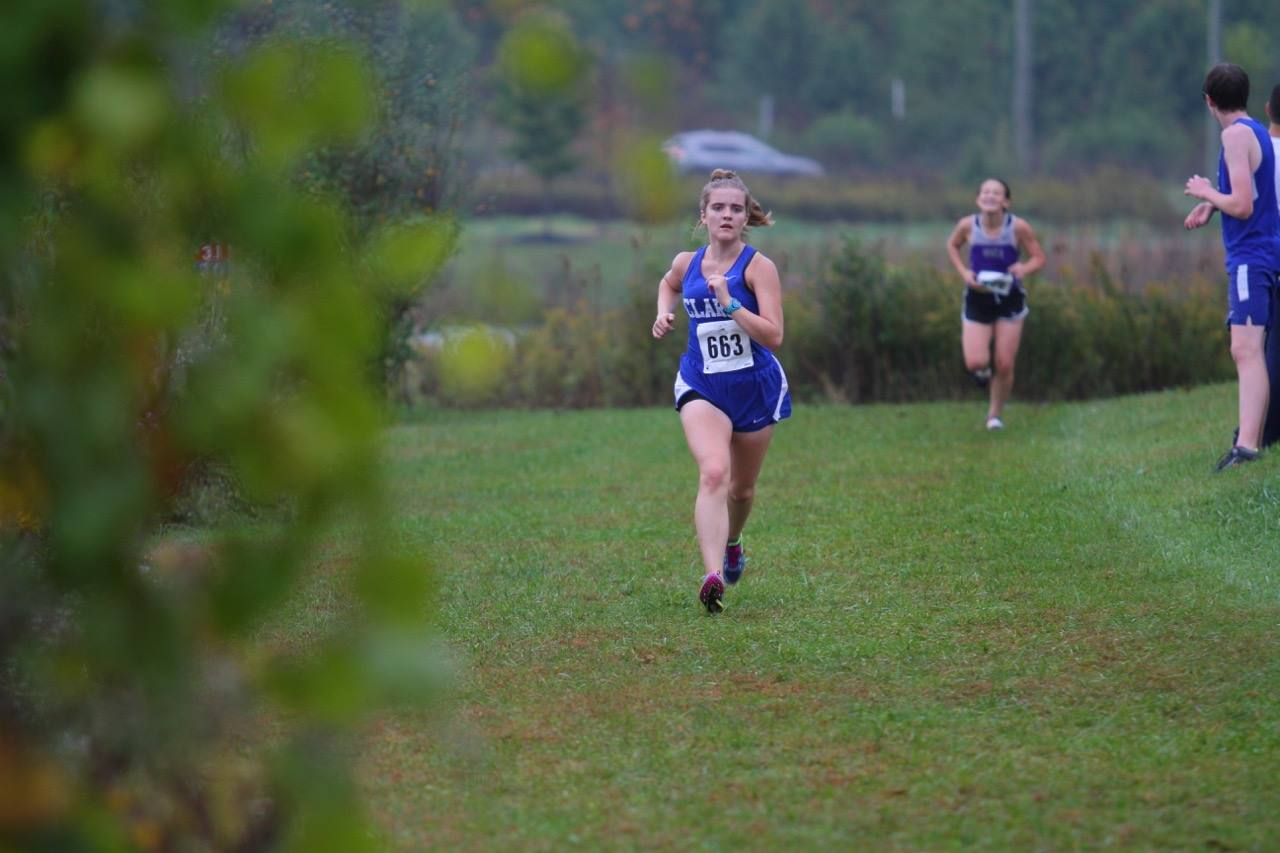 We are your Clark Montessori Athletic Booster Club!
The Clark Montessori Athletic Booster Club is a non-profit organization dedicated to supporting the athletic programs and athletes at Clark Montessori, grades 7 through 12. The Boosters help out where our tax dollars and district budgets fall short. In the past decade, we have funded over $200,000 in additional athletic programming for the athletes in our junior and senior high schools.
Meetings
Second Wednesday of every month at 7 p.m. at Hooligan's, 3340 Highland Avenue (off Ridge), Cincinnati.
For more information, contact Bill Gallagher at wrg35@aol.com.
Accomplishments of your Clark Montessori Cougars
State qualifiers – 16
State titles – 1
District championships – 1
League and conference championships – 27
New school records set in last 12 months – Over 50
Athletes who have gone on to play in college – 46
Game Schedules
For game schedules and the latest news from the Clark Montessori Athletics Departments, visit Clarkcougars.org.
About Clark Montessori Athletic Boosters
Background
About 10 years ago, when Clark Montessori had just started to have athletic teams as extra-curricular activities available to its students, parents of Clark Montessori student-athletes saw the need for funding over and above what the District provided. With Ty Steele's inspiration and leadership, Clark Montessori Athletic Boosters was created. Over the years, our Boosters have raised more than $200,000 for the benefit of Clark Montessori athletic teams and their student-athletes. This funding has been instrumental in the growth of the number of teams available to Clark Montessori students and increasing the number of athletes who participate on those teams.
Officers
President: Alan Eichner
Vice President: David Kammer
Secretary: TBA
Treasurer: Bill Gallagher
Committee Chairs
Membership: Tiffany Kelly (2015/16).
Spirit Wear: Lynn Klus (2013/14 – present)
Spring Fling: Alan Eichner (2015/16)
Cougar Stag: Bill Gallagher (2014/15 – present)
Volunteers
Volunteers are the backbone of this organization. Without you staffing events, selling spirit wear, and organizing team fundraisers, Clark Montessori would not have the teams available for its student-athletes to join. Thank you for all your hard work that makes all of this possible.
Past Presidents
Bill Gallagher
Ty Steele
Jeff Mossbarger
Greg Reese
Dave Hapner
Funded Projects
Funds raised by the Clark Montessori Athletic Boosters directly benefit the athletes at Clark Montessori. As part of our commitment to support our athletes, we work with Athletic Director, Aaron Zupka, to determine what needs our help. The projects below were funded in whole or in part by Clark Montessori Athletic Boosters.
Baseball/Softball Fields
In 2015, together with Clark Montessori School Foundation, Withrow Alumni, City of Cincinnati, Cincinnati Public Schools – Activities beyond the Classroom, Cincinnati Reds, Cincinnati Reds Community Fund and Major League Baseball, Clark Montessori Athletic Boosters funded the All-Star Complex located at Withrow High School, where Withrow and Clark Montessori baseball and softball teams will compete. The baseball field has a synthetic infield turf, dugouts, outfield fencing and a digital scoreboard. The new softball field has new turf, dugouts and outfield fencing.
Scoreboard
In time for the start of the 2015-16 school year, the Boosters funded the purchase and installation of a modern LED digital scoreboard for the Clark Montessori turf field. This enhances the experience of teams competing on this field and their fans, as well as increasing the rental value of the field.
Training Room/Fitness Coach
Over the years, Athletic Boosters have funded the purchase of weight-training equipment and supplies for Clark Montessori's athletic trainer. All athletes have access to the training room, which is located in the gym, for post-injury rehab and team training. In addition, Athletic Boosters pays the salary of the fitness coach, who is available after school twice a week to instruct any student who wants to work out in the training room.
Other Projects
Swim team pool rental fees, football equipment, coach training & licensing fees training supplies, tournament fees, HUDL, four video cameras & associated equipment for use by all teams, hotel accommodations for state qualifiers & their coaches, spirit wear, summer sports camps, weight room equipment, seed money to start baseball and football programs, swim team warm-up jackets, track team warm-up jackets, student admissions to all home games, basketball gym fees, Krossover Film Program, College boards, championship banners in the gym and spirit buses to play-off games.
Revenue Generation
How do we raise our funds?
Thanks to the support from our community, students, parents and fans, Clark Montessori Athletic Boosters are able to help our athletes by providing the equipment, environment and opportunities they need to do and be their best. Below are some of the ways we make that possible.
Membership
Your support as a Booster member helps provide the funds necessary to further our mission and help student-athletes acquire the materials and opportunities they need to perform at their best. Your contribution helps them prepare for pre-season, helps them maximize their talents during the season and helps them celebrate post-season. Depending on your level of membership, perks could include one, two or four season passes to all Clark Montessori home sporting events. Membership revenues supply $7,000 to $10,000 annually, 25% to 30% of our operating budget. Click here to join Clark Montessori Athletic Boosters.
Program/Ad Books
Local retailers and sponsors support seasonal sports programs by purchasing advertising space in ad books that promote Clark Montessori athletic teams and their participants. Over the years, these books have generated almost $20,000 in revenues.
Cougar Stag
For the last two years, Clark Montessori and St. Mary Athletic Booster Clubs have joined together to raise money for their athletes at the Cougar Stag fundraiser. Featuring Emcee Artrell Hawkins, Jr. (former UC and Cincinnati Bengals Cornerback) and Guest Speakers, Mike Bonn (UC Director of Athletics) and Chris Welch (former St. X and Reds pitcher, current Reds broadcaster) and guest, Ron Oester (former Withrow and Reds Second Baseman on the 1990 World Champion Team), attendees have enjoyed themselves while raising over $15,000 through split the pot, and silent and live auction purchases.
Spring Fling
Since 2005, the Clark Montessori Athletic Boosters have held a Silent Auction and Dance for the benefit of our student-athletes and their teams. For the last few years, the Spring Fling has taken place at Maketewah Country Club. Through past Spring Flings, our Boosters have raised over $60,000.
Cougar Cards
In 2014, our Boosters developed the Cougar Card, a year-long discount card, featuring over 15 businesses who participate by offering various discounts to card holders with no limit on use. The card sells for $10. Cougar Card sales have generated over $9,000 in revenues to benefit Clark Montessori athletes and teams.
Golf Outing
For the last 10 years, the Clark Montessori Athletic Boosters have hosted a golf outing at various public golf courses in Cincinnati. Through the sale of hole sponsorships and advertising (and golfers), our Boosters have raised over $20,000 to help Clark Montessori's athletic program.
Thanksgiving Day Race
Over the years, Clark Montessori Athletic Boosters have provided student-athlete volunteers to work prior to and on the day of the Race. Bob Roncker's Running Spot generously donates money to Boosters based upon the number of volunteers we supply. This generates $1500 to $2000 annually.
Sponsorships
As demonstrated by the signs located in Clark Montessori's gym, our Boosters have been able to enlist the financial support of Children's Hospital, Shropshire Driving School and Hooligan's Pub by selling advertising space to benefit Clark Montessori athletic teams and their student-athletes.
Events